So 09.12.018 STAUB x rillendisco
14:00 / ifz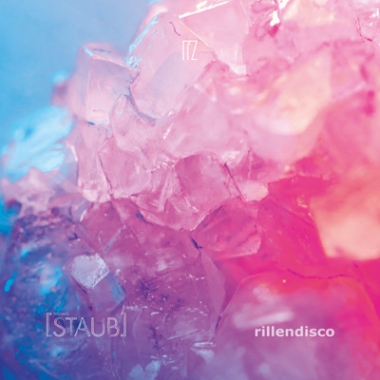 *
14:00-22:00

SUNDAY // RILLENDISCO // TECHNO // STAUB // ♥
Sa 10.11.018 connwax workshop mikrodisko
23:59 / ifz leipzig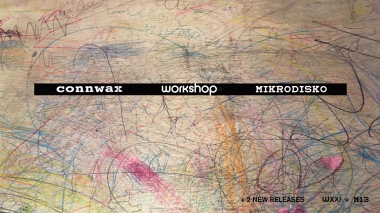 10.11.2018 IFZ
CONNWAX + DOPPELRELEASE WORKSHOP XXI + MIKRODISKO M13

STEVE BICKNELL, DIWA, X/319 LIVE, QIU, KOLORIT (LOWTEC & K. MOSSE LIVE), VOLT.CTRL ("YOU LIKE ME"), S.RA & GUEST
the highest level of cool, something so blindingly awesome it is worthy of being "stamped" for it's excellence.
So 21.10.018 Rillendisco
14:00 / ifz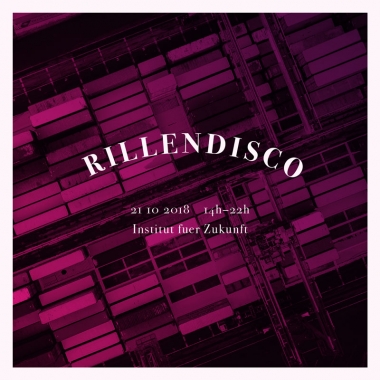 *
14:00 - 22:00

laub, teetanz, afterhour, zwerghain, rille royal, bof.
der technoclub zum sonntagnachmittag.
Sa 13.10.018 MASCHINE BRENNT
23:00 / gängeviertel hamburg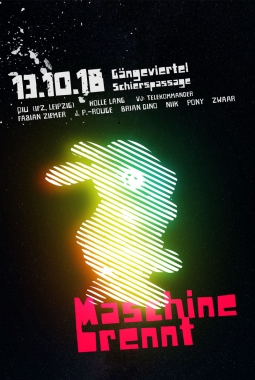 Sa 06.10.018 HOT CLUB
23:59 / ZH CH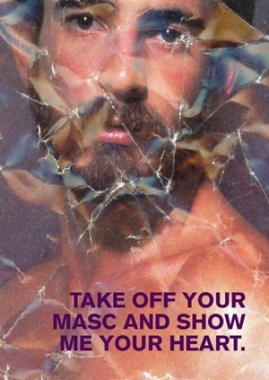 HOT CLUB IM KOCH AREAL
MIT POETRY AUSSTELLUNG
"HYPERMASCULINITY"

RAUTISTRASSE 22, ZH

22H00
KINO "TAXI ZUM KLO"
MIT VORFILM + EINFÜHRUNG

23H59
ALL FEMALE DJ FLOOR
SK.MIZE [HRO] FR. JPLA [IFZ LPZ] TIMNAH SOMMERFELDT [AMENTHIA REC BSL] S.RA [IFZ/NO SHOW LPZ] + NOCH 2

DARKROOM FLOOR
GOLD TIER [SCHWUZ BLN] TOM PASCALIS [POLY|MOTION BLN] DIASHI [MIKRODISKO BLN]



ENTRY FOR MASCS ONLY WITH MASCARA
Sa 06.10.018 Angewandte Repetitivität im Exil
22:00 / monumenta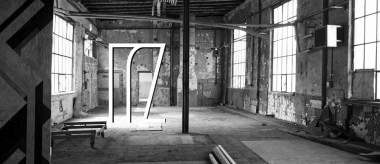 AIREA, SOLARIS, QIU
am börnchen 2
leipzig / wahren
Sa 22.09.018 connwax x possblthings
23:59 / ifz

Adriana Lopez, Oliver Rosemann (live), Qiu, Reinsch, Demian, Headnoaks (live), TNRG
So 16.09.018 Rillendisco
14:00 / Institut fuer Zukunft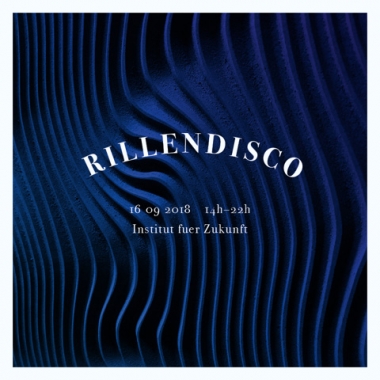 *

14:00 - 22:00

laub, teetanz, afterhour, zwerghain, rille royal, bof.
der technoclub zum sonntagnachmittag.
Sa 18.08.018 cruising open air love sex BBQ 3
16:00 / south neukoelln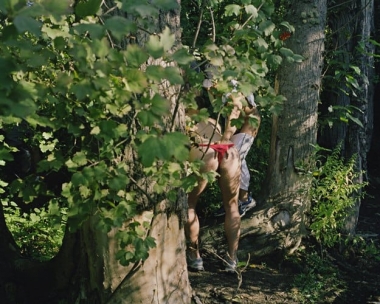 location
https://goo.gl/maps/hSW2XiuFrK72



AT MY OWN RISK …

"… i went out. making eye contact with strangers i passed in the park. most would keep their heads down and avoid eye contact. even when i came across someone who i was interested in and who was looking back at me, i found it difficult to hold eye contact: i just felt exposed and vulnerable.

the more i've done it, the more the world has seemed to open to me. my senses are sharpening. i'm more aware of the men around me. i'm learning how to cruise."


RECLAIM THE POLITICS OF CRUISING

3 of our most favourite things combined: cruising, grilling and music. this time after 2 years in the cruising area volkspark friedrichshain love sex bbq is going to spread her wings and create a temporary queer liberated public area somewhere in neukölln.

come, join and sex up the public space with the ultimate gay outdoor LOVE SEX BBQ 3!

our music friends are listed below

cruising with music
grill with stuff
meet and heat
d.i.y. + donation


+ tell it to your nicest friends (invite them here)
+ respect the gay cruising area
+ welcome all genders!
+ yes to all kinds of safer sex (kondome at the grill)
+ bring everything you need:
hot guys, drinks and lube
+ please take your garbage home

no lookism, no mackerism, no racism.

AUF MEIN EIGENES RISIKO ...

"… ging ich raus. blickkontakt mit fremden, denen ich im park begegnete. die meisten den kopf geneigt und augenkontakt vermeidend. selbst als ich jemanden sah, der mich interessierte und der zurückschaute, fand ich es schwierig, augenkontakt zu halten: ich fühlte mich entblößt und verletzlich.

je öfter ich es versuchte, desto mehr schien sich die welt für mich zu öffnen. meine sinne schärften sich stück für stück, der typen um mich herum bewusster. ich lerne zu cruisen."


DIE POLITIK DES CRUISING EROBERN

3 unserer liebsten dinge in frieden vereint: cruisen, grillen und musik. nach 2 jahren im cruising hinterm märchenbrunnen im volkspark friedrichshain wird love sex bbq in diesem sommer ihre flügel ausbreiten und einen temporären, queer befreiten öffentliches raum irgendwo in neukölln besetzen.

komm, mach mit und sei mit uns das ultimative, gay-queere outdoor LOVE SEX BBQ 3!

this are our music friends:
jan paul anders, robert audien (the pantheon bar), xenon (bambola/barcelona), silva rymd (://about blank), the human cocktail party machine (oren marzam + lea), amperia, gold tier (schwuz), tri oxide, dj party cable, diashi (mikrodisko)

Sa 11.08.018 sylvester im sommer
14:11 / bei leipzig
Sa 28.07.018 THHF
21:00 / k-allee 86
friends only
So 15.07.018 COMING OUT (DDR 1989, 112 min, Regie: Heiner Carow)
18:00 / UT connewitz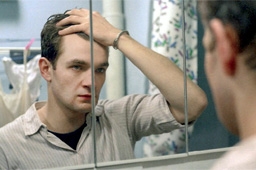 Lehrer Philipp und seine Kollegin Tanja möchten den Schülern Vertrauenspersonen auf Augenhöhe sein. Da sie die gleiche Auffassung von ihrer Arbeit haben, erwächst Sympathie, Zuneigung, gar Liebe zwischen den zwei jungen Pädagogen. Für Tanja könnte Philipp der Mann fürs Leben sein. Doch Philipp ist sich plötzlich nicht mehr so sicher. Er lernt den schwulen Matthias kennen und verliebt sich in ihn. Doch das Coming out, das öffentliche Bekenntnis zu seiner jahrelang verdrängten Homosexualität, fällt ihm schwer. Auf dem Weg dahin bricht er zunächst sowohl mit Tanja, die zwischenzeitlich von ihm schwanger geworden ist, als auch mit Matthias. Doch letztlich lernt er, sich selbst und seine Gefühle zu akzeptieren und für sein Liebesglück einzustehen.

Coming Out war er erste Film über schwule Belange und Lebensrealitäten in der DDR. Der Film feierte seine vielbeachtete Premiere im Ost-Berliner Kino International am 9. November 1989. Zu Beginn der Filmvorführung war alles wie gehabt, nach Filmende stand die Mauer offen.

Im anschließenden Filmgespräch mit Falk sollen die Wirkung von Coming Out auf junge Schwule in der DDR, aber auch Fragen der Organisierung und Verfassheit homosexueller Szenen in der DDR diskutiert werden.
Veranstaltung im Rahmen des CSD, Eintritt frei!


csd-leipzig.de/csd-2018/
Sa 14.07.018 connwax + no show
23:59 / ifz
mary velo, perm, kikimike, taz, faq, tnrg, fangirl
Sa 02.06.018 hot club
23:00 / ZH CH
t b c
Sa 26.05.018 Pillenrealitæt
23:59 / Institut fuer Berufsjugend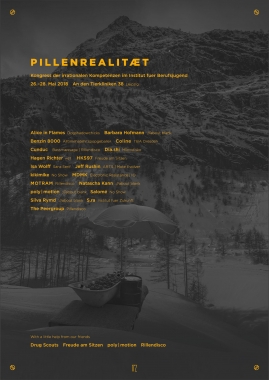 with a little help from our friends
poly|motion, Freude am Sitzen, Drugscouts, Rillendisco
Das chaos-situationistische Kollektivgehirn bittet zum Kongress der irrationalen Kompetenzen im Institut fuer Berufsjugend.
Do 17.05.018 NO TOCAR
21:00 / indie cave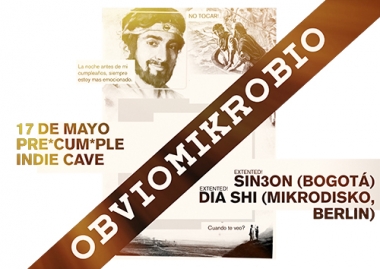 this is real mikro.
Sa 12.05.018 connwax & young shields
23:59 / ifz

Pacou, Viktoria, Taz , Qiu, Miami Müller, Rocky
Fr 11.05.018 música e liberación
19:00 / taller 7, medellín, colombia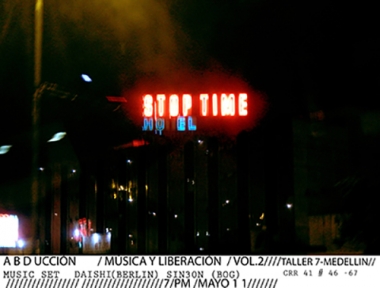 opening of the exhibition


with a set about the history of colombians music: sin3on bogotá
and a guest show of "at the box, leftside" from objekt klein a, dresden, germany accompanied of a mix of diashi berlin (mikrodisko records)

carerra 41 #46-67, medellín, san antonio.
Sa 05.05.018 S A U N A
21:00 / Carrera 14 #85-33, 1115 Bogotá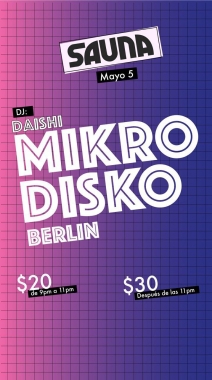 SAUNA presenta...
DAISHI (MIKRODISKO Berlín)
So 22.04.018 Rillendisco
14:00 / ifz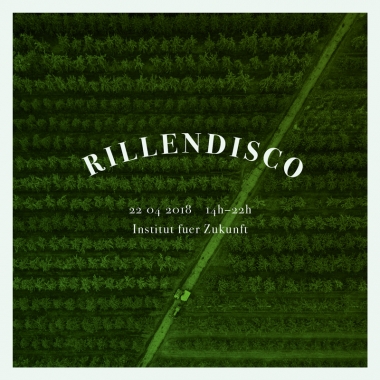 *
14:00 - 22:00

laub, teetanz, afterhour, zwerghain, rille royal, bof.
der technoclub zum sonntagnachmittag.
Sa 21.04.018 1 años tupamaraz
22:00 / bogotá tbc
intergalactic avant-garde and haute couture. legendary status and duck walking. "how do i look" and "strike a pose". ballroom contemporáneo and bogotá is burning.:

1st aniversario de tupamaraz
Do 05.04.018 * * *
22:00 / olfe, B
The Peergroup
So 01.04.018 poly|motion
12:00 / ://blank / berlin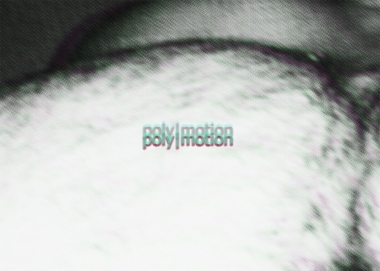 schneckno
Do 22.03.018 R F T
21:45 / oh-oh-olfe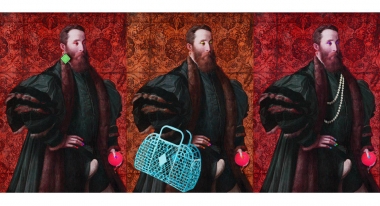 R F T

audien - diashi – pascalis

So 18.03.018 Rillendisco
14:00 / ifz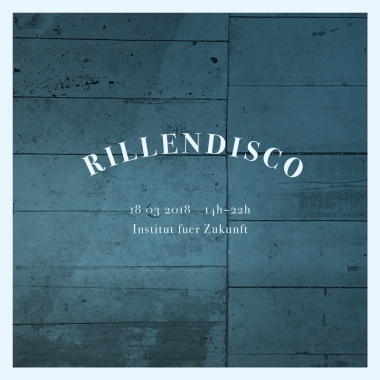 *
14:00 - 22:00

laub, teetanz, afterhour, zwerghain, rille royal, bof.
der technoclub zum sonntagnachmittag.
Sa 17.03.018 hot club
23:00 / zürich t.b.c.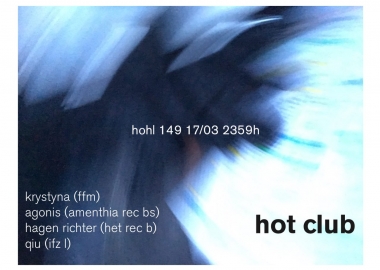 + noch 2
Sa 03.03.018 connwax
23:59 / ifz

kr!z, elektrabel (live), fr. jpla, qiu
Sa 24.02.018 RATTTTTENBAR
21:00 / unter den wasseradern der kœpi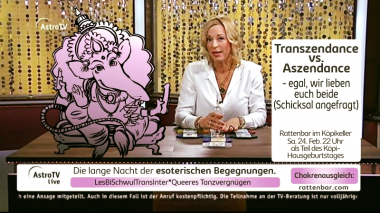 es ist wieder soweit: Die Rattenbar channelt zum LesBiSchwulTransInter*Queeren Tanzvergnügen mit fulminant ausgependelten Tuntenshowprogramm. Ein chakrenbegradigender Abend unter den Wasseradern der Köpi, mit bekannten und noch nicht bekannten Stars, bei Tachyonen-beschwingter Musik und bunter Lichtnahrung.

Die lange Nacht der esoterischen Begegnungen
Transzendance vs. Aszendance - egal, wir lieben euch beide. (Schicksal angefragt)

Köpikeller (Köpenicker Str. 137)
Veranstaltung ist Teil vom Köpi-Hausgeburtstag

Musik: die üblichen + B. Hofmann!
Fr 16.02.018 MARICONEO NIGHT DIVA TUPA MIKRO
22:00 / RUFIUS BCN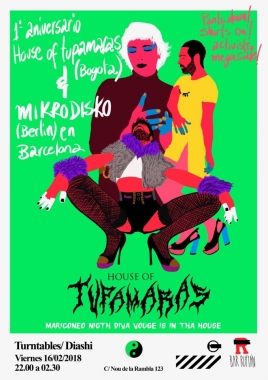 Vogue is in the house! 1 aniversario de House
of Tupamaras (Bogotá) & Mikrodisko (Berlin)
in Barcelona

dj diashi



instagram.com/houseoftupamaras/
www.mikrodisko.net
Bar Rufián, c/ Nou de la Rambla 123




Pants Down! Shirts On! Activists Mega Sale!
Fr 26.01.018 psuescho_club & YS
23:59 / connewitz

_

hks97, neurobic, the peergroup
+
charlie, rijkaard, rocky, taz, wilhelm
Sa 20.01.018 connwax x tresor
23:59 / ifz
refracted, tr-101, mareena, taz
Fr 12.01.018 sans serif - frission radio
00:00 / frissionradio.com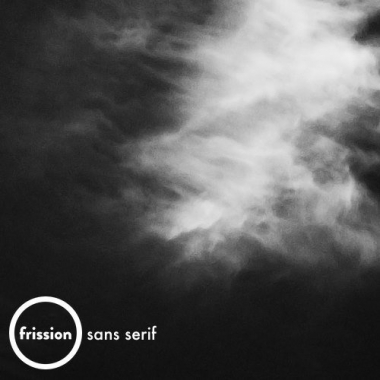 'Sans Serif' sessions w/ isa wolf are back on Frission! This time it is a #vinyl only mix delivered to you by Leipzig-based Motram. #TuneIn tonight 23:00 Irish time on http://www.frissionradio.com
So 07.01.018 Rillendisco
14:00 / ifz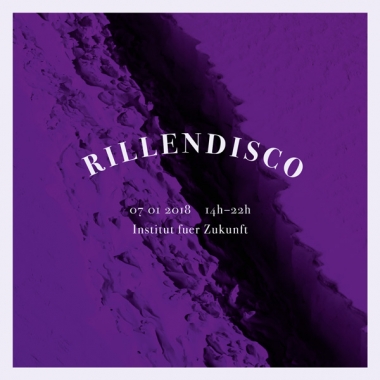 *

14:00 - 22:00

laub, teetanz, afterhour, zwerghain, rille royal, bof.
der technoclub zum sonntagnachmittag
Fr 29.12.017 hot club
23:00 / zürich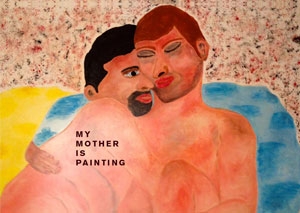 hot club techno import/export

w/
kvrt [poly|motion, about blank, bln]
timnah sommerfeldt [elysia, bs]
voin [lumiere bleue/blitz, bln]
leijtana [zh] + noch 2
So 24.12.017 zeroize
23:59 / ://about blank
großer räumungsverkauf!
So 24.12.017 sprechstunde
23:00 / homöoelektrische praxis dr. klaus haus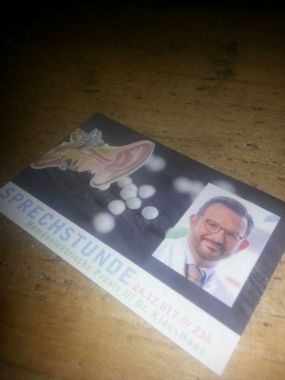 So 17.12.017 soli, soli, subversiv.
15:00 / berlin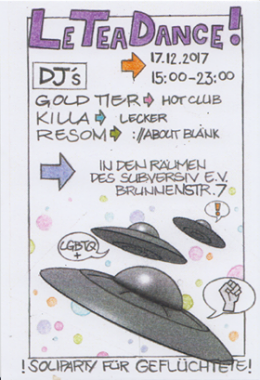 LE TEA DANCE!
Mi 06.12.017 interim possblthings recordstore
13:00 / Institut fuer Zukunft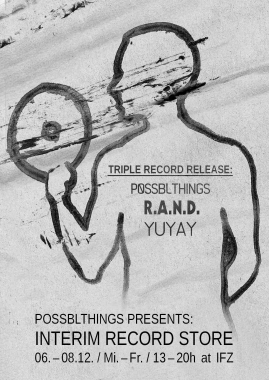 6.-8.12.2017 / 13h – 20h / IfZ, Leipzig

Der Possblthings Plattenladen zieht für 3 Tage ins IfZ ein und läd zum diggen, hören und quatschen ein.

Es gibt Newstock, Secondstock, Backstock, Drinkstock.
Electro, Techno, House, Wave, Ambient, Synth, Disco, Various. Und Bier.

Außerdem wird ein 3-faches Record Release gefeiert:
- Possblthings Records veröffentlicht PT-03: Milium
- RAND Muzik - Record Manufacturing veröffentlicht RM12001: Robyrt Hecht & XY0815 / Varum / Perm / Credit 00
- YUYAY Records veröffentlicht YUY006LP: Kurt Y. Gödel

* Mitwoch bis Freitag, 6.-8.12. je 13-20 Uhr (eventuell Donnerstag länger mit Anschluss an Channel 12 X Young Shields pres. Samo DJ - wir geben Bescheid)
* Im TRAKT II im IfZ, also einfach wie gewohnt zum Haupteingang gehen und links abbiegen.

Außerdem gibt's Musik zum abhängen:
Mittwoch: Motram
Donnerstag: Maik Grötzschel, DJ Hal
Freitag: X/319, DJ Carmel
So 03.12.017 Rillendisco
14:00 / ifz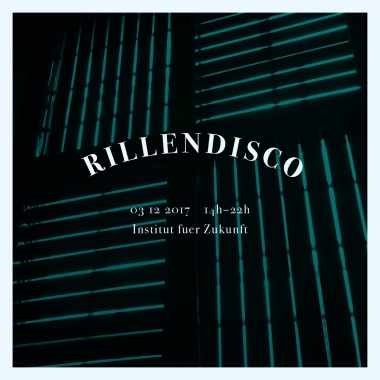 *

14:00 - 22:00

laub, teetanz, afterhour, zwerghain, rille royal, bof.
der technoclub zum sonntagnachmittag.
Sa 25.11.017 connwax
23:59 / ifz

stanislav tolkachev, tsorn (live), fr. jpla, qiu

Techno.
Fr 24.11.017 Turn on Tune in Chill Out
23:00 / Spartacus Potsdam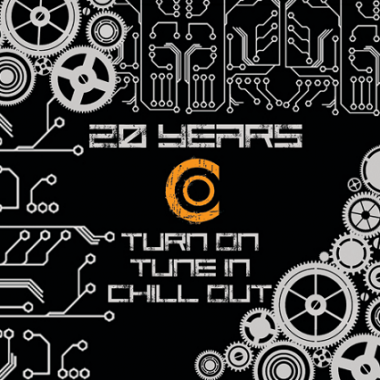 20 Jahre Chill Out e.V. Potsdam

Chill Out e.V. - deine Expertin beim Thema sachlicher Drogenaufklärung, Konsumreflexion und Safer Partying - feiert dieses Jahr ihr 20-jähriges Jubiläum.

Isa Wolff motram sick picknick SN 1Ø54
https://www.spartacus-potsdam.de/
https://www.freiland-potsdam.de/#event-link
http://chillout-pdm.de/fachtagung2017/
http://chillout-pdm.de/

Sa 11.11.017 mikrodisko
23:59 / dresden
So 22.10.017 Rillendisco
14:00 / ifz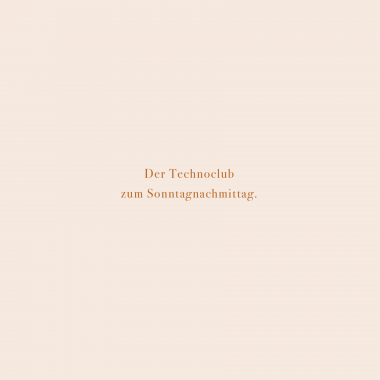 14-22h
Sa 21.10.017 PACS PARTY PARIS
21:00 / banlieue paris
t.b.a.
Do 05.10.017 "waiting on my angel"
21:30 / berlin
tom de dia
find out whos your angel in olfe tonight.
Sa 30.09.017 hot club DTR
23:00 / zürich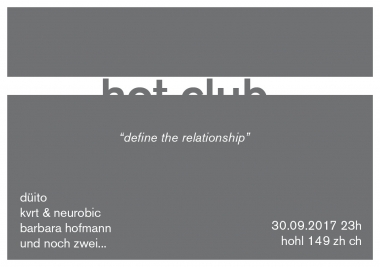 come and define the hot club relationship!

barbara hofmann
kvrt & neurobic
düito
m50
und noch 2





hohl 149 zh ch


please come early
Sa 16.09.017 connwax
23:59 / ifz


Ø [Phase], Taz, Qiu, fr. Jpla

Techno.
So 10.09.017 Rillendisco
14:00 / ifz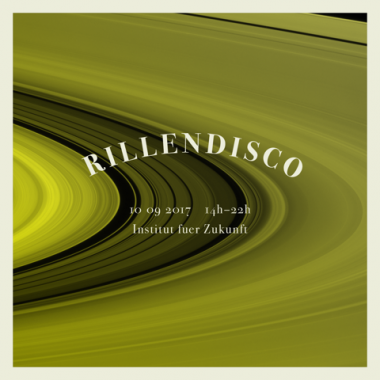 *

14 - 22 Uhr
Der Technoclub zum Sonntagnachmittag.
Sa 26.08.017 time to get lost
16:00 / open air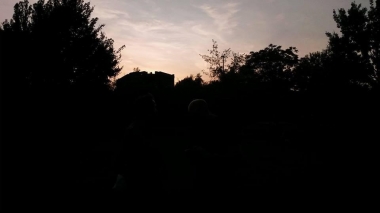 secret running order

*u.a. motram 04-06*

be nice. be quiet. be there!

sat 16h - sun 10h

https://www.google.de/maps/place/51%C2%B028'15.6%22N+11%C2%B059'22.5%22E/@51.471,11.9852059,16z/data=!4m5!3m4!1s0x0:0x0!8m2!3d51.470989!4d11.98959?hl=de
Sa 19.08.017 raveformation
15:00 / ddorf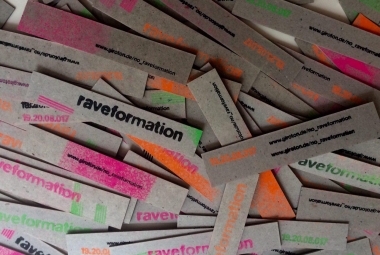 19.20.08.017