Sa 06.07.019 connwax
23:59 / institut fuer zukunft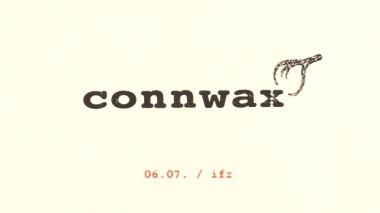 denise rabe, richard bredicz, carlotta jacobi, low velocity soundsystem, taz
So 23.06.019 connwax x rituals
23:59 / suicide circus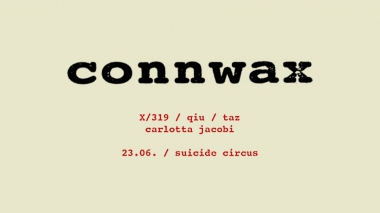 x/310, carlotta jacobi, taz, qiu
So 16.06.019 solidarität statt kommerz
10:00 / zürich, draußen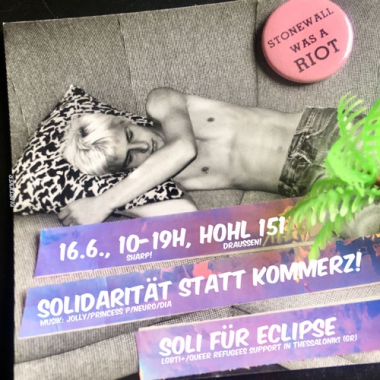 + noch 2
So 09.06.019 diashidisco
20:00 / n a t u r a l e s BLN
WE DO THAT FOR ALESSIO.





pic @elena_giampaoli
Sa 01.06.019 kl hoffest
21:00 / berlin
wie immer.

(bux+mart, mix mup, sternum, sk.mize)
Sa 18.05.019 Pillenrealitæt
23:59 / ifz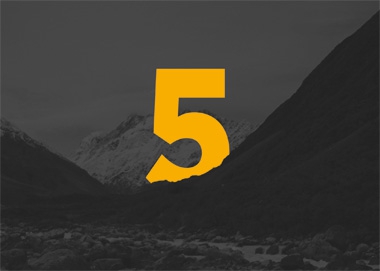 18.-20. Mai

5. Kongress der irrationalen Kompetenzen im Institut fuer Höhennebel

Seit fünf Jahren ist es das außermöglichste Vergnügen des situationistisch-illusorischen Kollektivgehirns einen Kongress der Unmöglichkeiten anzukündigen.

Das Gehirn denkt nicht mehr, es überdenkt. Es überdenkt den Sinngehalt der Dystopie, schwankt zwischen Aufstand und Theke. Es denkt nicht mehr, es verdenkt der Welt ihren Zustand. Es denkt nicht mehr, es zerschlägt Denkmäler.

Zum fünften Mal schwenken wir unser Densimeter und erforschen den Unsinngehalt im Tumbler des Lebens. Zum fünften Mal betreiben wir Gehirnguerrillagardening mit Ziel, Ausdruck und gespenstischer Gegenständlichkeit. Es sind unklare Formen, die aus dem Höhennebel winken. Es sind Formen, die von Tanz kündigen, von Augenblick und Kippmoment. Es sind Formen eines vergesssenen Morgens. Formen des zaubermittelinduzierten Fundamentalfrohsinns. Formen der internetzbasierten Kommunikation.

Es ruft der Chor der Meistersinger*innen zum formen der Pillenrealitæt. Ein Bällebad des Blödsinns. Fünf. Und kein bisschen weise. Rave on.

Anja Zaube
Barbara Hofmann
Boris
Cun
Dia.shi & co
Diwa
DJ Destruction
Eli Verveine
Hagen Richter
HKS97
Murat Önen
Motram
n.akin
Pinz & Kunze
sk.mize
s.ra
The Peergroup
Westlake & Hayter


with a little help from our friends
drugscouts, Freude am Sitzen, Mikrodisko, Radio Ragazzi, Rillendisco, Love Lazers, moods foods
Sa 04.05.019 connwax × atopie
23:59 / ifz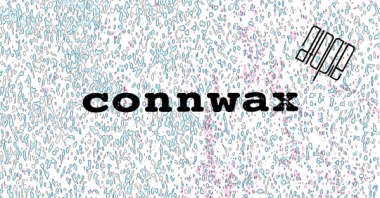 james ruskin, fr. jpla, qiu, ...
Sa 27.04.019 HAT HIER EINER 110 GEWÄHLT?
23:00 / unterstübchen TH berlin
dj bambola, diashi u.a.
So 24.03.019 Rillendisco
14:00 / ifz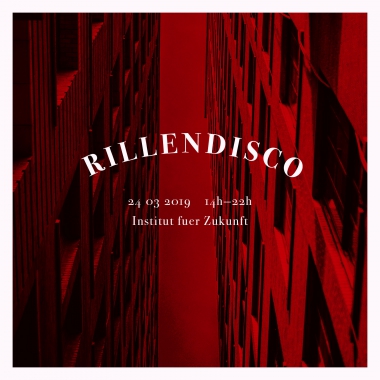 *

14:00 - 22:00

laub, teetanz, afterhour, zwerghain, rille royal, bof.
der technoclub zum sonntagnachmittag.
Sa 16.03.019 connwax × row
23:59 / ifz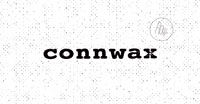 christian wünsch, carlotta jacobi, qiu, durbin & manu, galaxaura, kaep
Sa 23.02.019 Aequalis
23:59 / IfZ Leipzig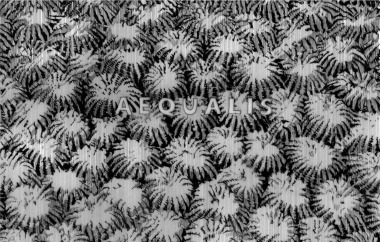 Line-up /

KONTINUM (NEBULA)
SN 1Ø54 (ATOPIE)
n.akin (IFZ, Aequalis)
'NYOTA (VISUALS)
CEM (HERRENSAUNA)
Mumdance (DIFFERENT CIRCLES, TECTONIC)
5OPHIE (IFZ CREW, G-EDIT)
Motram (RILLENDISCO)
So 17.02.019 Rillendisco
14:00 / ifz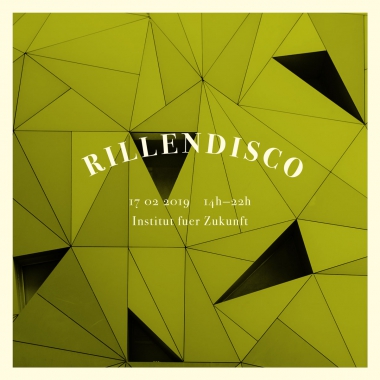 *

14:00 - 22:00

laub, teetanz, afterhour, zwerghain, rille royal, bof.
der technoclub zum sonntagnachmittag.
So 27.01.019 transmission
00:01 / halle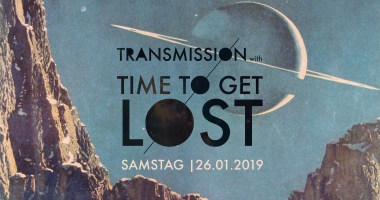 Berliner Straße 242, 06112 Halle (Saale)

sunday afterhour includet.
►► Natascha Kann ( //:about blank, ://about party )

►► Reinsch ( soultunes, Time to get lost)

►► Anyka. b2b Jsph ( Time to get lost, Transmission, fakˈtisətē )

►► fm pause ( Mindstretch )

►► fruity saase ( Waldbrand )


►► Walter Perlitz ( one half of China Shipping Line, HD1A )

►► Motram (Rillendisco)

Sa 19.01.019 connwax
23:59 / ifz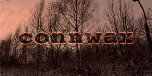 CNCPT, Mareena, Klima, fr. Jpla, Kaspar
So 13.01.019 Rillendisco
14:00 / ifz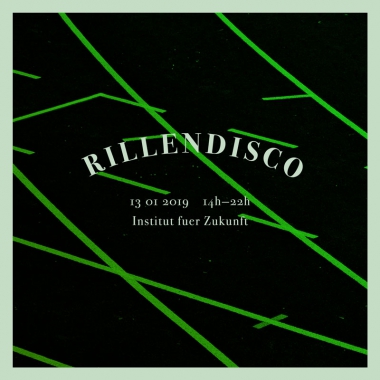 *
14:00 - 22:00

laub, teetanz, afterhour, zwerghain, rille royal, bof.
der technoclub zum sonntagnachmittag.
Do 27.12.018 "es wird eng"
21:00 / olfe berlin
music: diashishi




"Zwischen den Jahren"

Zeit zum Erfassen,
Gutes bewahren,
Schlechtes lassen.

Zeit zum Bedenken,
hab Vieles erfahren,
Du wirst mich lenken.

"Hausputz" gemacht,
bewahrt in Gefahren,
mein Leben bedacht.


komme, was mag,
ich bin mir im Klaren,
Vertrauen ich wag.
Mo 24.12.018 blanks with benefits
23:59 / ://///ABC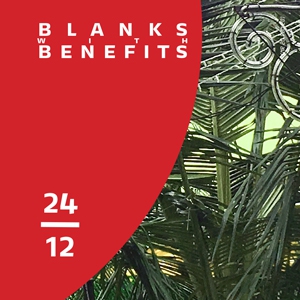 elliver (quality time)
silva rymd (://about blank)
mia grobelny (sub-static)
sportbrigade sparwasser (circuit training)
diwa b2b robert audien (://about blank / the pantheon bar)
diashi (mikrodisko)
rudolph beuys (beatrausch)
dj xing (://about blank)
mød
das nullsummenspiel der zeroize ist nicht mehr, aber unsere traditionelle soliparty an weihnachten bleibt wie sie ist: benefizbeats auf allen floors, wahlfamily gathering und zeltabfahrt bis weit in den ersten feiertag hinein zugunsten des büros für medizinische flüchtlingshilfe, solidarischem wohnen, antirassistischen einzelfallhilfen und dem feministischen driftbündnis. dabei helfen dankenswerterweise supertolle freund*innen und freunde des hauses vor und hinter den decks. in diesem jahr verabschiedet sich zudem unsere resident silva rymd für eine längere schaffenspause vom mdf-techon - we will miss you next year!
Sa 22.12.018 HC
23:00 / züri
+ noch 2
Sa 15.12.018 Te besaré antes de que me bloquees
14:00 / Tres/Cero/Tres Club, Bogotá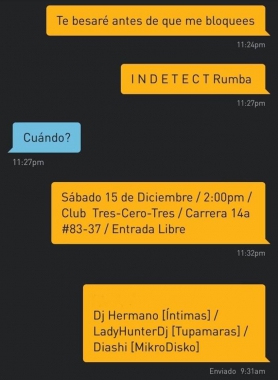 to celebrate "undetect" is reason enough just to dance to electronic music all together in the afternoon sun! no matter if we are pos or not, under therapy or not, tested or not, on prep or not, on condoms or not, lgbtiq or not – this is a party to show us taking care of each other and not forget to have fun! big fun! we gonna dance you before you dance us!

the concept "undetect" (that someone hiv-positive is not infectious when she or he is under effective therapy) is published since ten years (summer 2008). not everyone knows about: UNDETECTABLE means UNINFECTIOUS (U=U). we need to promote this message widespread in our communities and scenes. UNDETECT must be made VISIBLE (and we can't do this alone!)

love lazers has produced an information "viral load: undetectable (in colombia)" and is releasing this text online (www.lovelazers.org/co/vih-carga-viral-indetectable) and as a printed flyer. thank you to everyone who helped to make this possible. welcome this info with a proper rumba and invite everyone for it! come dance with us!

VAMOS A RUMBA!!! "indetectables" es razón suficiente para bailar jusntxs. No importa si eres o no poz, si estás en tratamiento o no, si ya te hiciste la prueba o no, si estás en PrEP o no, si usas condones o no, si eres LGBTIQ o no. Esta es una fiesta para cuidarnos y divertirnos entre nosotrxs.

El concepto de "indetectable" (que alguien que viva con VIH no puede infectar a otrxs porque está bajo un tratamiento efectivo) ha sido publicado desde hace más de diez años (Declaración de Suiza, 2008). Pero pocos saben que significa: INDETECTABLE significa INTRANSMISIBLE (I=I). Necesitamos que corra esta información dentro de nuestras comunidades y escenas. INDETECTABLE debe ser VISIBLE (pero no podemos hacer esto solos). "Carga Viral: Indetectable, es publicado por Love Lazers (en Colombia)", en linea (www.lovelazers.org/co/vih-carga-viral-indetectable) y como un flyer impreso. Queremos agradecer a todos los que ayudaron a hacer esto posible y estamos felices de darle la bienvenida a esta publicación con una fiesta a su nivel.

VAMOS A RUMBEAR !!!!!!
DJS:
Dj Hermano [Intimas]
Lady Hunter [House of Tupamaras]
Diashi [MikroDisko]

Entrada Gratuita Tres/Cero/Tres Carrera 14a #83-37 / Donación Voluntaria
So 09.12.018 STAUB x rillendisco
14:00 / ifz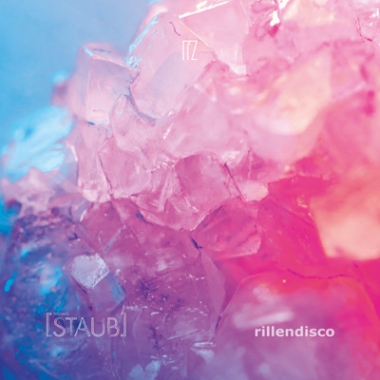 *
14:00-22:00

SUNDAY // RILLENDISCO // TECHNO // STAUB // ♥
Sa 10.11.018 connwax workshop mikrodisko
23:59 / ifz leipzig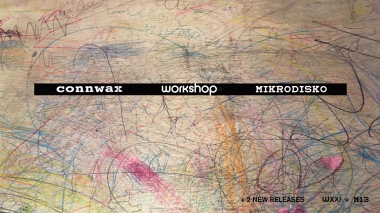 10.11.2018 IFZ
CONNWAX + DOPPELRELEASE WORKSHOP XXI + MIKRODISKO M13

STEVE BICKNELL, DIWA, X/319 LIVE, QIU, KOLORIT (LOWTEC & K. MOSSE LIVE), VOLT.CTRL ("YOU LIKE ME"), S.RA & GUEST
the highest level of cool, something so blindingly awesome it is worthy of being "stamped" for it's excellence.
So 21.10.018 Rillendisco
14:00 / ifz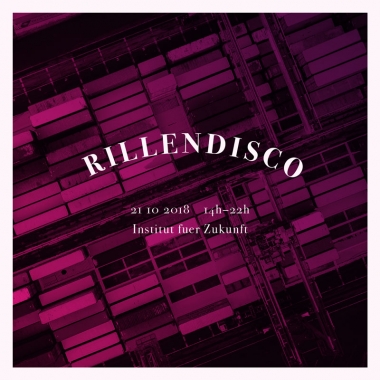 *
14:00 - 22:00

laub, teetanz, afterhour, zwerghain, rille royal, bof.
der technoclub zum sonntagnachmittag.
Sa 13.10.018 MASCHINE BRENNT
23:00 / gängeviertel hamburg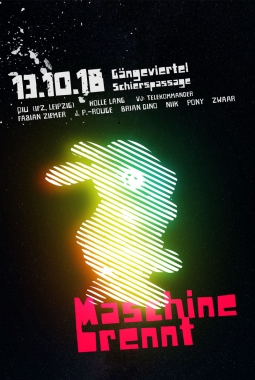 Sa 06.10.018 HOT CLUB
23:59 / ZH CH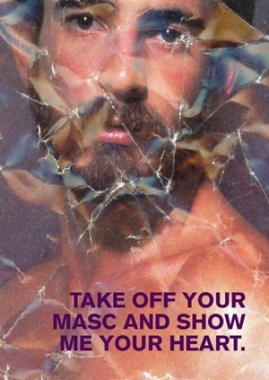 HOT CLUB IM KOCH AREAL
MIT POETRY AUSSTELLUNG
"HYPERMASCULINITY"

RAUTISTRASSE 22, ZH

22H00
KINO "TAXI ZUM KLO"
MIT VORFILM + EINFÜHRUNG

23H59
ALL FEMALE DJ FLOOR
SK.MIZE [HRO] FR. JPLA [IFZ LPZ] TIMNAH SOMMERFELDT [AMENTHIA REC BSL] S.RA [IFZ/NO SHOW LPZ] + NOCH 2

DARKROOM FLOOR
GOLD TIER [SCHWUZ BLN] TOM PASCALIS [POLY|MOTION BLN] DIASHI [MIKRODISKO BLN]



ENTRY FOR MASCS ONLY WITH MASCARA
Sa 06.10.018 Angewandte Repetitivität im Exil
22:00 / monumenta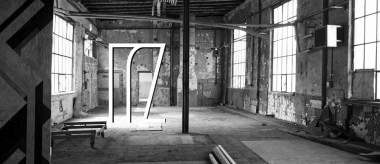 AIREA, SOLARIS, QIU
am börnchen 2
leipzig / wahren
Sa 22.09.018 connwax x possblthings
23:59 / ifz

Adriana Lopez, Oliver Rosemann (live), Qiu, Reinsch, Demian, Headnoaks (live), TNRG
So 16.09.018 Rillendisco
14:00 / Institut fuer Zukunft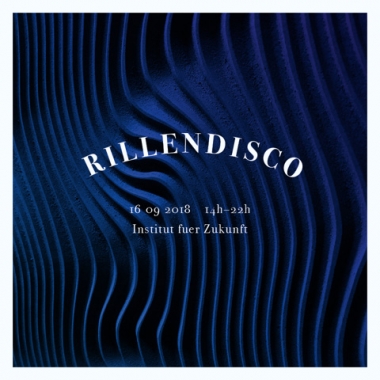 *

14:00 - 22:00

laub, teetanz, afterhour, zwerghain, rille royal, bof.
der technoclub zum sonntagnachmittag.
Sa 18.08.018 cruising open air love sex BBQ 3
16:00 / south neukoelln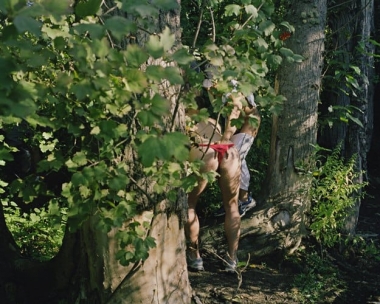 location
https://goo.gl/maps/hSW2XiuFrK72



AT MY OWN RISK …

"… i went out. making eye contact with strangers i passed in the park. most would keep their heads down and avoid eye contact. even when i came across someone who i was interested in and who was looking back at me, i found it difficult to hold eye contact: i just felt exposed and vulnerable.

the more i've done it, the more the world has seemed to open to me. my senses are sharpening. i'm more aware of the men around me. i'm learning how to cruise."


RECLAIM THE POLITICS OF CRUISING

3 of our most favourite things combined: cruising, grilling and music. this time after 2 years in the cruising area volkspark friedrichshain love sex bbq is going to spread her wings and create a temporary queer liberated public area somewhere in neukölln.

come, join and sex up the public space with the ultimate gay outdoor LOVE SEX BBQ 3!

our music friends are listed below

cruising with music
grill with stuff
meet and heat
d.i.y. + donation


+ tell it to your nicest friends (invite them here)
+ respect the gay cruising area
+ welcome all genders!
+ yes to all kinds of safer sex (kondome at the grill)
+ bring everything you need:
hot guys, drinks and lube
+ please take your garbage home

no lookism, no mackerism, no racism.

AUF MEIN EIGENES RISIKO ...

"… ging ich raus. blickkontakt mit fremden, denen ich im park begegnete. die meisten den kopf geneigt und augenkontakt vermeidend. selbst als ich jemanden sah, der mich interessierte und der zurückschaute, fand ich es schwierig, augenkontakt zu halten: ich fühlte mich entblößt und verletzlich.

je öfter ich es versuchte, desto mehr schien sich die welt für mich zu öffnen. meine sinne schärften sich stück für stück, der typen um mich herum bewusster. ich lerne zu cruisen."


DIE POLITIK DES CRUISING EROBERN

3 unserer liebsten dinge in frieden vereint: cruisen, grillen und musik. nach 2 jahren im cruising hinterm märchenbrunnen im volkspark friedrichshain wird love sex bbq in diesem sommer ihre flügel ausbreiten und einen temporären, queer befreiten öffentliches raum irgendwo in neukölln besetzen.

komm, mach mit und sei mit uns das ultimative, gay-queere outdoor LOVE SEX BBQ 3!

this are our music friends:
jan paul anders, robert audien (the pantheon bar), xenon (bambola/barcelona), silva rymd (://about blank), the human cocktail party machine (oren marzam + lea), amperia, gold tier (schwuz), tri oxide, dj party cable, diashi (mikrodisko)

Sa 11.08.018 sylvester im sommer
14:11 / bei leipzig
Sa 28.07.018 THHF
21:00 / k-allee 86
friends only
So 15.07.018 COMING OUT (DDR 1989, 112 min, Regie: Heiner Carow)
18:00 / UT connewitz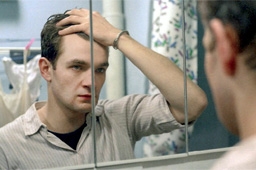 Lehrer Philipp und seine Kollegin Tanja möchten den Schülern Vertrauenspersonen auf Augenhöhe sein. Da sie die gleiche Auffassung von ihrer Arbeit haben, erwächst Sympathie, Zuneigung, gar Liebe zwischen den zwei jungen Pädagogen. Für Tanja könnte Philipp der Mann fürs Leben sein. Doch Philipp ist sich plötzlich nicht mehr so sicher. Er lernt den schwulen Matthias kennen und verliebt sich in ihn. Doch das Coming out, das öffentliche Bekenntnis zu seiner jahrelang verdrängten Homosexualität, fällt ihm schwer. Auf dem Weg dahin bricht er zunächst sowohl mit Tanja, die zwischenzeitlich von ihm schwanger geworden ist, als auch mit Matthias. Doch letztlich lernt er, sich selbst und seine Gefühle zu akzeptieren und für sein Liebesglück einzustehen.

Coming Out war er erste Film über schwule Belange und Lebensrealitäten in der DDR. Der Film feierte seine vielbeachtete Premiere im Ost-Berliner Kino International am 9. November 1989. Zu Beginn der Filmvorführung war alles wie gehabt, nach Filmende stand die Mauer offen.

Im anschließenden Filmgespräch mit Falk sollen die Wirkung von Coming Out auf junge Schwule in der DDR, aber auch Fragen der Organisierung und Verfassheit homosexueller Szenen in der DDR diskutiert werden.
Veranstaltung im Rahmen des CSD, Eintritt frei!


csd-leipzig.de/csd-2018/
Sa 14.07.018 connwax + no show
23:59 / ifz
mary velo, perm, kikimike, taz, faq, tnrg, fangirl
Sa 02.06.018 hot club
23:00 / ZH CH
t b c
Sa 26.05.018 Pillenrealitæt
23:59 / Institut fuer Berufsjugend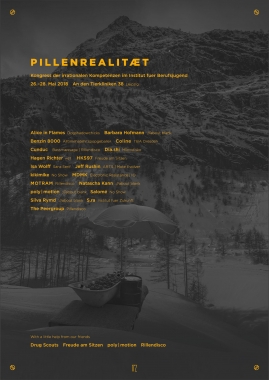 with a little help from our friends
poly|motion, Freude am Sitzen, Drugscouts, Rillendisco
Das chaos-situationistische Kollektivgehirn bittet zum Kongress der irrationalen Kompetenzen im Institut fuer Berufsjugend.
Do 17.05.018 NO TOCAR
21:00 / indie cave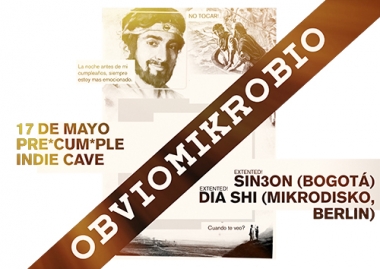 this is real mikro.
Sa 12.05.018 connwax & young shields
23:59 / ifz

Pacou, Viktoria, Taz , Qiu, Miami Müller, Rocky
Fr 11.05.018 música e liberación
19:00 / taller 7, medellín, colombia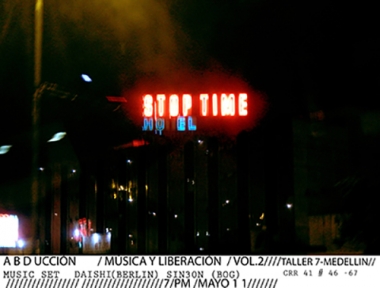 opening of the exhibition


with a set about the history of colombians music: sin3on bogotá
and a guest show of "at the box, leftside" from objekt klein a, dresden, germany accompanied of a mix of diashi berlin (mikrodisko records)

carerra 41 #46-67, medellín, san antonio.
Sa 05.05.018 S A U N A
21:00 / Carrera 14 #85-33, 1115 Bogotá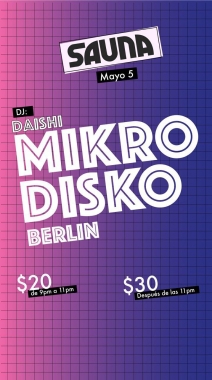 SAUNA presenta...
DAISHI (MIKRODISKO Berlín)
So 22.04.018 Rillendisco
14:00 / ifz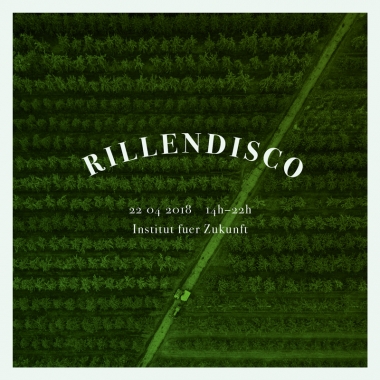 *
14:00 - 22:00

laub, teetanz, afterhour, zwerghain, rille royal, bof.
der technoclub zum sonntagnachmittag.
Sa 21.04.018 1 años tupamaraz
22:00 / bogotá tbc
intergalactic avant-garde and haute couture. legendary status and duck walking. "how do i look" and "strike a pose". ballroom contemporáneo and bogotá is burning.:

1st aniversario de tupamaraz
Do 05.04.018 * * *
22:00 / olfe, B
The Peergroup
So 01.04.018 poly|motion
12:00 / ://blank / berlin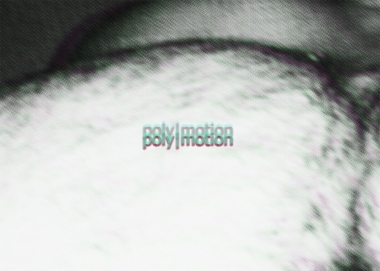 schneckno
Do 22.03.018 R F T
21:45 / oh-oh-olfe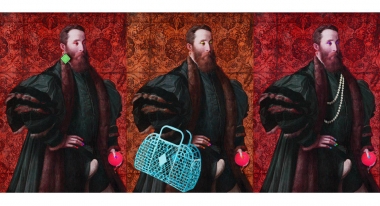 R F T

audien - diashi – pascalis

So 18.03.018 Rillendisco
14:00 / ifz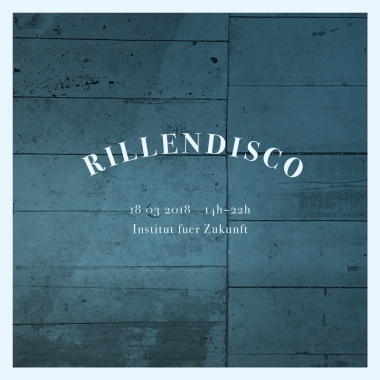 *
14:00 - 22:00

laub, teetanz, afterhour, zwerghain, rille royal, bof.
der technoclub zum sonntagnachmittag.
Sa 17.03.018 hot club
23:00 / zürich t.b.c.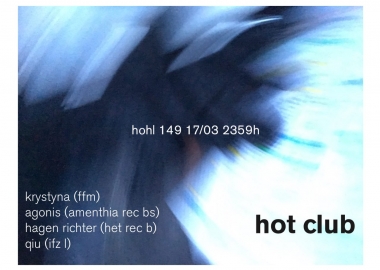 + noch 2
Sa 03.03.018 connwax
23:59 / ifz

kr!z, elektrabel (live), fr. jpla, qiu
Sa 24.02.018 RATTTTTENBAR
21:00 / unter den wasseradern der kœpi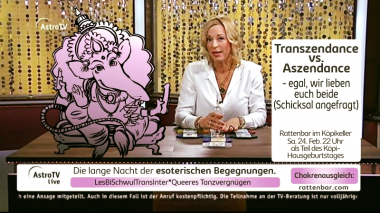 es ist wieder soweit: Die Rattenbar channelt zum LesBiSchwulTransInter*Queeren Tanzvergnügen mit fulminant ausgependelten Tuntenshowprogramm. Ein chakrenbegradigender Abend unter den Wasseradern der Köpi, mit bekannten und noch nicht bekannten Stars, bei Tachyonen-beschwingter Musik und bunter Lichtnahrung.

Die lange Nacht der esoterischen Begegnungen
Transzendance vs. Aszendance - egal, wir lieben euch beide. (Schicksal angefragt)

Köpikeller (Köpenicker Str. 137)
Veranstaltung ist Teil vom Köpi-Hausgeburtstag

Musik: die üblichen + B. Hofmann!
Fr 16.02.018 MARICONEO NIGHT DIVA TUPA MIKRO
22:00 / RUFIUS BCN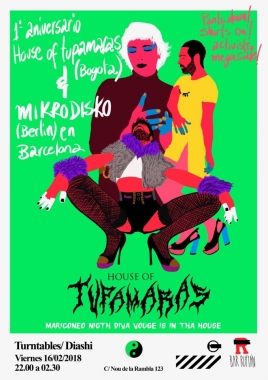 Vogue is in the house! 1 aniversario de House
of Tupamaras (Bogotá) & Mikrodisko (Berlin)
in Barcelona

dj diashi



instagram.com/houseoftupamaras/
www.mikrodisko.net
Bar Rufián, c/ Nou de la Rambla 123




Pants Down! Shirts On! Activists Mega Sale!
Fr 26.01.018 psuescho_club & YS
23:59 / connewitz

_

hks97, neurobic, the peergroup
+
charlie, rijkaard, rocky, taz, wilhelm
Sa 20.01.018 connwax x tresor
23:59 / ifz
refracted, tr-101, mareena, taz