Sa 26.11.022 connwax
23:59 / ifz
Milena Glowacka live, Johannes Volk, Lara Palmer, Qiu, Zola, Taz, Nugget
So 23.10.022 Rillendisco
14:00 / ifz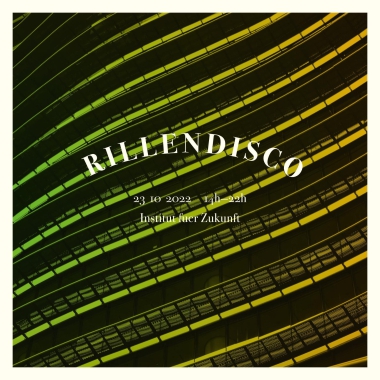 *
Sa 17.09.022 connwax
23:59 / ifz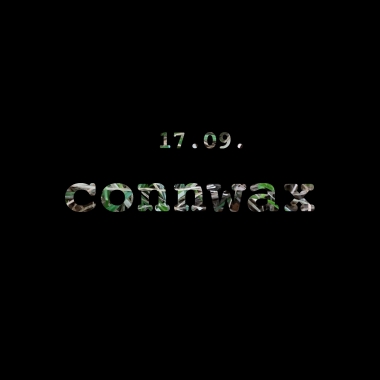 function, fr. jpla, carlotta jacobi, tsorn, cf2000, ...
So 10.07.022 Rillendisco
14:00 / ifz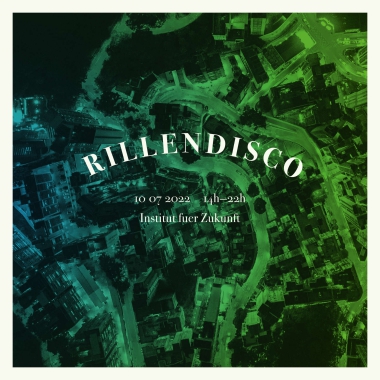 *
14:00 - 22:00 sharp!
Sa 11.06.022 connwax
23:59 / ifz
Lady Starlight, Lea Occhi, illousion, Qiu, Barbara Hofmann, HKS97, Low Velocity Soundsystem
Sa 04.06.022 hot club
22:00 / zureich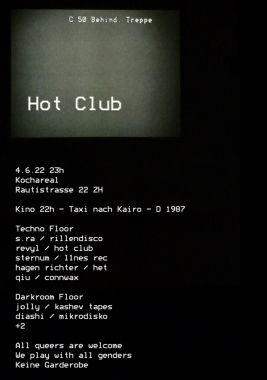 So 08.05.022 Rillendisco
14:00 / Institut fuer Zukunft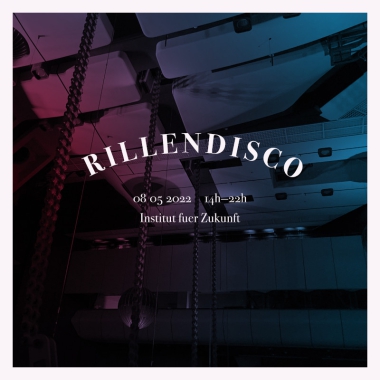 *
14:00 - 22:00 sharp!

laub, teetanz, afterhour, zwerghain, rille royal, bof.
der technoclub zum sonntagnachmittag.
So 26.09.021 Rillendisco
14:00 / Teergarten
14:00 - 22:00
laub, teetanz, rille sozial, bof.
der technogarten zum sonntagnachmittag.
Sa 26.09.020 HEART AM LIMIT IV
15:22 / Kulturoase Nürnberg (Marientorzwinger)
Frl. Herzrasen ganz aus dem Häuschen: Globalkolorit, Kopfstand und die zottelige 'Rona legen einen Zwischenstopp am Torgraben ein. Wohl um sich mit ihr zu versöhnen, donnern sie auf ihren Maschinen heran. Monate zuvor hatten sich die drei Roadtripper noch nach Thailand abgesetzt, weil die Time Machine des skrupellosen Gangsterbosses der Hellions die Luft hier hatte dünn werden lassen. Nun endlich Wiedervereinigung! Alle wieder on Stage und in den Startlöchern für ein Wettrennen, das in der mittelfränkischen Binnenwüste steigen soll. Vereinbartes Mittel der Wahl: eine illegale Verfolgungsjagd, bei der eine Scheibe die nächste jagt. Doch es kommt zunächst anders: Konfrontation mit der regionalen Ordnungsmacht. – Kopfstand versteckt sich in den Toiletten des Außenbereichs. Jemand schuldet jemand noch Geld aus unlauterem Geschäft und droht damit, sich mit einer Motorradkette zu strangulieren. Egal. Erstmal eine Apfelschorle zum Anstoßen auf den Tisch, bevor der FBI das komplette Kulturgelände absperrt. Dann lieber gleich los und raus in die fränkische Wüste! Dort rattert eine Regionalbahn in Gemütlichkeit. Gefährliche Manöver vor dem rumpelnden Gefährt, bis Kopfstand einen Unfall baut: zwischen Schienen und Motorrad eingeklemmt. Die Herzrasen kehrt um und kann ihn rechtzeitig befreien, allerdings wird dabei ihre Maschine völlig zerstört. 'Rona kann ihr durch den hindurchfahrenden Zug erklären, dass sie völlig unschuldig ist. Sie nimmt das Motorrad und flüchtet. Später vor einer Tankstelle beteuert auch Globalkolorit seine Unschuld. Man glaubt ihm nicht (außer der FBI).
Alle schieben ihre Motorräder heimlich in einen Monster-Truck, der ein schnittiges Coupé transportiert. Schon wird der Truck von der Polizei angehalten. Die vier ziehen blank und rasen mit dem Sportwagen von der Ladefläche, während FBI und die Hellions sie verfolgen. Der nächste Stunt und alle landen schließlich auf dem Dach des Trucks. Mit vorgehaltener Waffe erklärt Fräulein wiederholt, dass sie am Tode des Sommer-Vibes völlig unschuldig ist. Keiner glaubt ihr. Alle schon in Angst vor den Lebkuchenherzen, die da kommen werden: "Broken Heart Syndrom" oder "You break it – you buy it!". Globalkolorit vermutet, dass 'Rona alle gegeneinander ausspielen will. Er übergibt die von Kopfstand gestohlenen Motorräder an Frl. Herzrasen. Der FBI schießt jedoch auf heraustropfendes Benzin, woraufhin dieses sich entzündet. Alle rasen los, um nicht in Flammen zu stehen. 'Rona donnert in eine Grünanlage, dreht einen halben Salto und landet auf Kopfstands Motorrad. Dadurch entsteht eine Explosion, bei der alle weggeschleudert werden, aber niemand stirbt. So segeln sie zurück zum Marientorzwinger und schon sitzen sie wieder zusammen bei ihrer Schorle am Tisch. "Macht doch mal einer anständige Musik!" – Die vier nehmen auch Dich mit auf den nächsten Trip! Wenn Du mit einsteigen willst, ist das noch nicht: The End.



mit den Djs: CF 2000 [Aktuelle Hörbude], Diwa b2b Barbara Hofmann [beide //:about blank Berlin] und Diashi [Mikrodisko/Hot Club]

im ehemaligen Schankgarten des Marientorzwingers, Lorenzer Straße 33, Nürnberg
(mit Abstandsregeln und Eintritt)
Sa 15.08.020 THHF, das große
20:00 / castingallee berlin
block the date.
Sa 23.05.020 kl hoffest (auf unbestimmt verschoben)
21:00 / castingallee berlin
block the date.
Di 21.04.020 Touchdown. And Contact. – Mikrodisko Radio
22:23 / ISS space station / Blau Free Broadcasting Network
Commandix Mephisto is a pilot on TransCapsule QRT2447, flying in HyperDrive towards the space station, alone in this spaceship for another two months. Mephistos mental logbook reports an enlightened handling of a personal human existence with an liberated, pleasure-focused sexuality, beyond gender stencils. As a well-mannered psychonautix the commandix has reached an advanced level of drug-use-maturity and has gained tons of knowledge about psychoactives and the right settings to trip in groups and evaluate its outcome. But the biggest fun is … to combine both: intimacy and being high, accompanied by sharing awareness as far as a responsable future-oriented enlightenment.

A one hour musical space trip with the release of the "10 O'BLANK" soli tape, a new Mikrodisko Mixtape for the 10th birthday of the Berlin club ://About Blank. It supports also the group Love Lazers and their activist work in Colombia. They have just published the Mephisto text as one of 20 user reports on www.lovelazers.org

10 O'BLANK: 2 x 30min mixes of NEKO TO ōKAMI and LUX
www.mikrodisko.net www.lovelazers.org www.aboutparty.net
available only as tape on about blanks bandcamp


Mikrodisko Radio:

Stream live https://www.radioblau.de/stream/, the FM frequencies in Leipzig: 99,2 MHz, 94,4 MHz and 89,2 MHz
Archive (for seven days) https://www.radioblau.de/listen/ (scroll down!)

Sa 18.04.020 HC (auf unbestimmt verschoben)
23:00 / ZH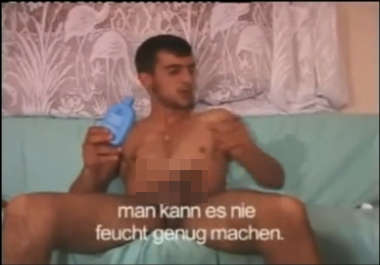 jetzt billige (zug)tickets buchen!
Sa 04.04.020 [ABGESAGT] connwax × for_m
23:59 / ifz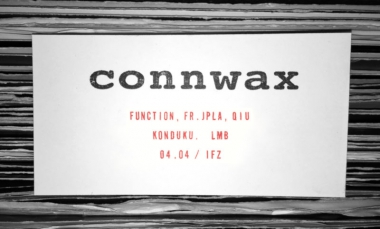 function, fr. jpla, qiu, konduku, lmb
So 22.03.020 [ABGESAGT] Rillendisco
14:00 / ifz
*
14:00 - 22:00
Sa 14.03.020 sala del jamón de liebre
23:00 / th-hasenstübchen, bln
its spaniards birthday!

w/ cristian (techno), emily (house), amer (späte stunde) und diashi (gayNRG)

(starting after datsche in fire/blank (w. murat önen + alessio sanna &> lets go hartes stübchen!)
Sa 29.02.020 Köpi Geburtstag (30)
22:00 / köpi kaputt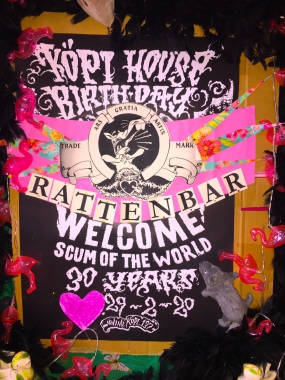 Rattenbar im Köpikeller - jetzt mit noch mehr Inhalt

LesBiSchwulTransQueeres Tanzvergnügen

Einlass 22 Uhr
Show pünktlich 23 Uhr

Fulminante Show mit Stars und Sternchen aus dem In- und Ausland und megageile DJs bis in den Morgen.
So 02.02.020 Rillendisco
14:00 / ifz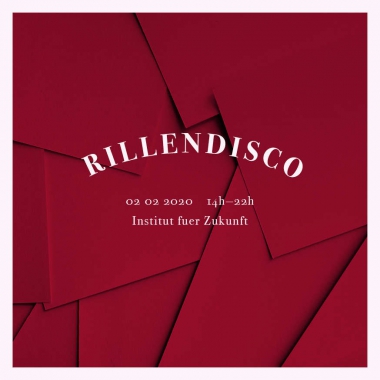 *
14:00 - 22:00

laub, teetanz, afterhour, zwerghain, rille royal, bof.
der technoclub zum sonntagnachmittag.
Sa 18.01.020 connwax
23:59 / ifz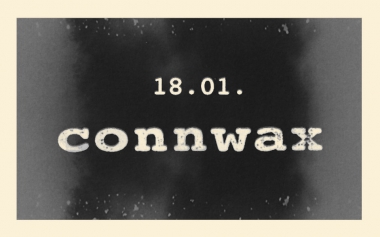 Janice, X/319, Reinsch, Carlotta Jacobi, Psychedelic Artwork
So 05.01.020 STAUB × Rillendisco
14:00 / ifz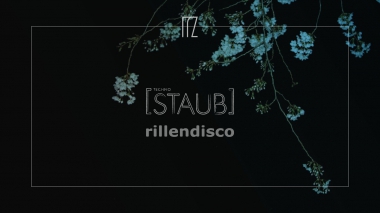 *

14:00 - 22:00

SUNDAY // RILLENDISCO // TECHNO // STAUB // ♥
Di 24.12.019 ZERO LAMETTA
23:59 / ABC klub berlin
soli-nacht im blank, der kamin brennt im zelt, alle sind da.
So 01.12.019 Rillendisco
14:00 / ifz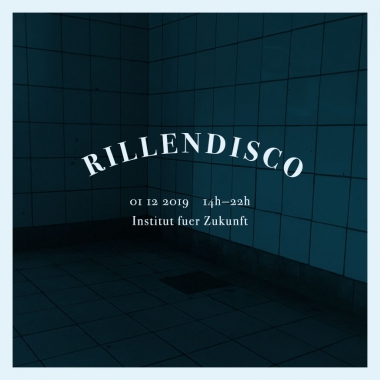 *

14:00 - 22:00

laub, teetanz, afterhour, zwerghain, rille royal, bof.
der technoclub zum sonntagnachmittag.
Sa 23.11.019 connwax
23:59 / institut fuer zukunft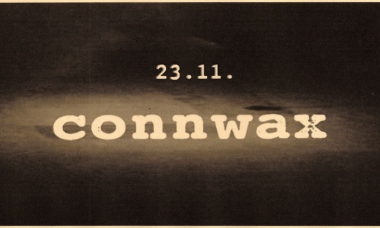 newa, oliver rosemann (live), taz, fr.jpla, john horton
Do 21.11.019 Boutique
19:00 / Kardamom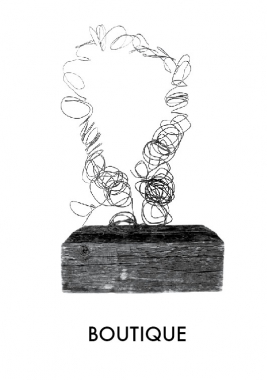 Lorenz Lindner präsentiert:
Kardamom Edition "Boutique" - eine Ausstellung im Kardamom (Göschenstr. 2-4 in Leipzig) mit Malereien, Skulpturen, Musik & Video.

Eröffnung: 21.11.2019 | 19 Uhr
Öffnungszeiten: Fr & Sa | 16 Uhr bis 20 Uhr & nach Vereinbarung
Finissage mit Veröffentlichung einer Boutique Musique CD Edition: 4.12.2019 | 19 Uhr
Sa 16.11.019 about future.
23:59 / i f z l e i p z i g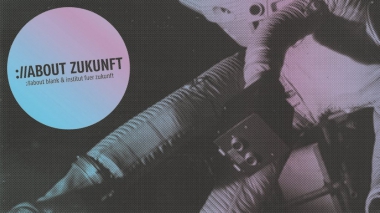 mit ambienthölle, musikalisch kuratiert von dia+qiu.

LINE UP:


Blazej Malinowski (SEMANTICA, The Gods Planet)
Map.ache (live) (KANN, GIEGLING)
Rodmin (ABOUT BLANK)
s.ra (IFZ)

CHRISTIAN S. (CÓMEME)
Natascha Kann (ABOUT BLANK)
Barbara Hofmann & ANDRE AUER (SONNENDECK, ABOUT BLANK)

DIA_SHI (MIKRODISKO)
Qiu (CONNWAX, IFZ)
Sa 26.10.019 posthumanistische diskoapokalypse
22:00 / køpi bln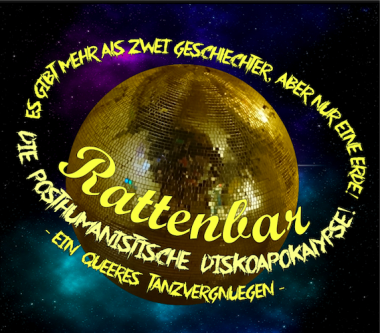 "Es gibt mehr als zwei Geschlechter, aber nur eine Erde"

Show um 23h

(Diashi um 2h, Winterzeit!)
Do 24.10.019 offizielle eröffnung der berliner heizsaison
21:00 / o l f e
robert audien diashi wiedervereinigung
(rft duo2)


-


Heizsaison


Deine Schulter unbedeckt
Brrr
wann endlich lernst Du selber heizen?
das Fünftagesmittel
fällt nun unter die sogenannte Heizgrenze
Mist: die Briketts zum Sommerpreis – verpasst
wir rücken enger nun zusammen
morgen schon November
und die Heizanlage: ohje, die Glut entfachen, den Dauerbrand beherrschen
Du den ganzen Tag schon unter meiner Decke
klamm von oben
und ich mach Dir ne heiße Latte
musste nicht aufstehn
Du träumst vom Kohlebaggerschaufelrad
elendes Gelände
diese Kaltzeit
geht sie nie zu Ende?
naja
ist ja jemand da



(für Sergio, Dia 2019)

So 20.10.019 Rillendisco
14:00 / ifz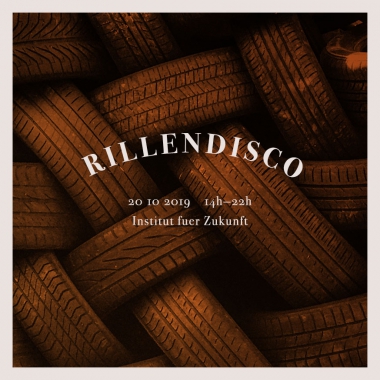 *
14:00 - 22:00

laub, teetanz, afterhour, zwerghain, rille royal, bof.
der technoclub zum sonntagnachmittag.
Sa 05.10.019 HC25
23:59 / t.b.a.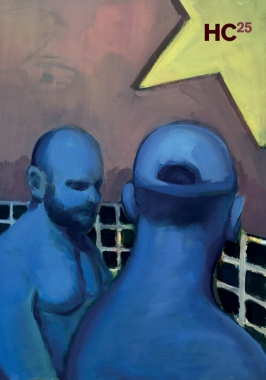 HOT CLUB 2 5 K O C H A R E A L Z H
5. 10. 2 0 1 9 R A U T I S T R A S S E 2 2

22h KINO MIT EINFÜHRUNG
LOLA UND BILIDIKID, BRD 1 9 9 9, DT. MIT ENGL. UT


AB23H
ALL FEMALE DJ DANCE FLOOR
DIWA&BARBARA HOFMANN ABOUT BLANK BLN KADIA CRUISING BBQ BAMBI DE LUXE LES BELLES DE NUIT + NOCH 2


DARKROOM FLOOR KVRT ABOUT BLANK S K . MIZE H R O VANYA M I K R O D I S K O
DEKLARATION LOVELAZERS
SOLI BAR FÜR MISSION LIFELINE SEENOTRETTUNG IM MITTELMEER, LOVE LAZERS + QUEER-AMNESTY REFUGEE SUPPORT CH

HOT CLUB 25
A Q U E E R E V E N T
WELCOMING EVERYONE
OUR DARKROOM IS OPEN FOR ALL GENDERS
FUCK WITH CONSENT
NO BULLSHIT
ALL TECHNO FUN!


Sa 21.09.019 connwax
23:59 / ifz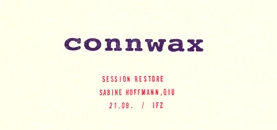 session restore, sabine hoffmann, qiu, power suff girls
So 15.09.019 Rillendisco
14:00 / ifz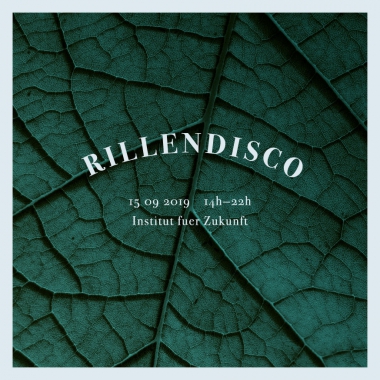 *
14:00 - 22:00

laub, teetanz, afterhour, zwerghain, rille royal, bof.
der technoclub zum sonntagnachmittag.
Sa 14.09.019 theckno
23:00 / casa pepe - bar
motram
23-04

Merseburgerstr. 25 Leipzig
https://www.facebook.com/events/1355219157964140/
Do 12.09.019 Remembering HIV/AIDS Activism Tomorrow
10:00 / REFUGIO BERLIN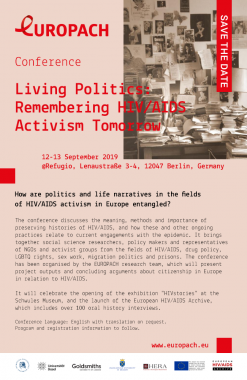 How are politics and life narratives in the fields of HIV/AIDS activism in Europe entangled?

The conference discusses the meaning, methods and importance of preserving histories of HIV/AIDS, and how these and other ongoing practices relate to current engagements with the epidemic. It brings together social science researchers, policy makers and representatives of NGOs and activist groups from the fields of HIV/AIDS, drug policy, LGBTQ rights, sex work, migration politics and prisons. The conference has been organised by the 'Disentangling European HIV/AIDS Policies: Activism, Citizenship and Health' (EUROPACH) research team, which will present project outputs and concluding arguments about citizenship in Europe in relation to HIV/AIDS. It will celebrate the opening of the exhibition "HIVstories" at the Schwules Museum, and the launch of the European HIV/AIDS Archive, which includes over 100 oral history interviews.

Conference language: English with translation on request. Program and registration information to follow.
12-13 September 2019 @ Refugio, Lenaustraße 3-4, 12047 Berlin, Germany


Sa 31.08.019 LOVE SEX CRUISING BBQ NR4
16:00 / in einem bekannten cruisinggebiet in einem öffentlichen park in berlin.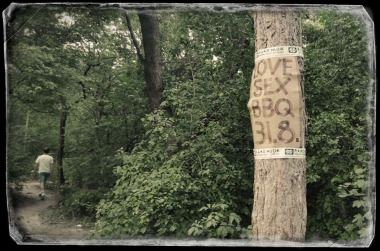 REINVENTING CRUISING: fooling around in the bushes, meeting friends, a sausage at the grill, somewhere there is music playing - come with us to the fresh air! For one evening we want to celebrate together the art of public cruising. gay-queer cruising doesn't only promise the utopia of liberated sexuality but tests it as well. always new and only for the moment. Against hierarchy, authority and Homonormativity. Lets occupy the public space! All down to your knees – with sausages and tissue paper!!

You and you and you and me- that's who we are: LOVE SEX BBQ NR 4!

(location will be announced one day before.)

This time fully mobile: without a sound system/electric generator, instead: a decentralized sound (bring your portable speakers, more info down). In this way we could move together (cruise!). This would work, if we all communicate with each other and together share the responsibility, this applies especially for a measured volume level of your speakers. Official noise complaints would surely harm our happening. Come together! And watch out for each other!
To be mobile means being able to change location and so we put more weight on the cruising.

LOVE SEX BBQ happens in frequented berlin gay cruising area. We support the idea of cruising and do not want to oust anyone. Respect the cruiser and the want/need of some for anonymity and the protection of the dark! reinventing cruising means for us in the same time, to be open for new forms of cruising (for all genders).

Public streaming: bring your portable speakers (with small audio jack socket). A common radio would also do the trick. Think of power banks/batteries/solar charger also. How the decentralization exactly works will be explained on site (transmitter for a deposit at the grill)

If you want to help, you can contact us at: lovesexbbq@gmail.com

got some cruisy cruising soundtracks already from sk.mize (HRO), kvrt (://about blank), smilla (L), und re:new (FR), kassem mosse (mikrodisko), labambolatechno und saeid [berlin] got some cruisy cruising soundtracks already from sk.mize (HRO), kvrt (://about blank), smilla (L), und revyl (FR), kassem mosse (mikrodisko), saeid [berlin] und labambolatechno, diwa (tuntenhaushoffest), robert audien (pantheon bar), mauro feola (riot), samo (mercytechno teheran/berlin). liste wird aktualisiert. den kompletten LSBBQ+4 soundtrack gibt es später im netz.
Sa 27.07.019 rillendisco
22:00 / dussst / berlin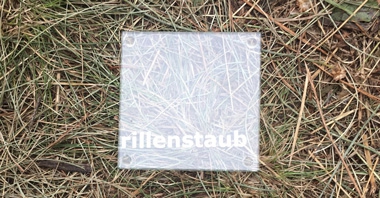 *
techno / laub / rille royal / bof.
Sa 27.07.019 gr HF
21:00 / berlin
wie immer.
Sa 06.07.019 connwax
23:59 / institut fuer zukunft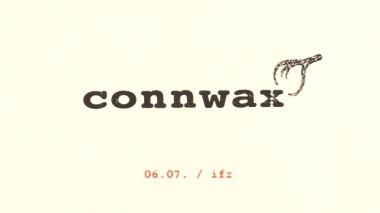 denise rabe, richard bredicz, carlotta jacobi, low velocity soundsystem, taz
So 23.06.019 connwax x rituals
23:59 / suicide circus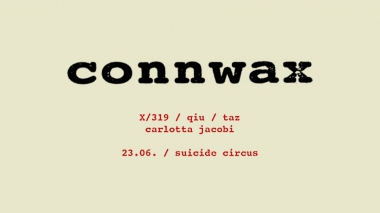 x/310, carlotta jacobi, taz, qiu
So 16.06.019 solidarität statt kommerz
10:00 / zürich, draußen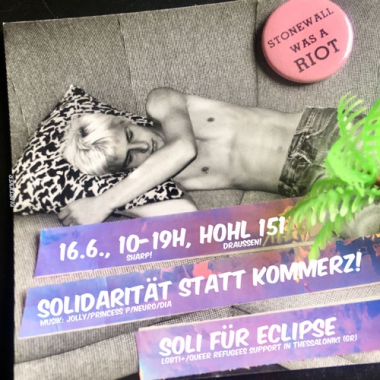 + noch 2
So 09.06.019 diashidisco
20:00 / n a t u r a l e s BLN
WE DO THAT FOR ALESSIO.





pic @elena_giampaoli
Sa 01.06.019 kl hoffest
21:00 / berlin
wie immer.

(bux+mart, mix mup, sternum, sk.mize)
Sa 18.05.019 Pillenrealitæt
23:59 / ifz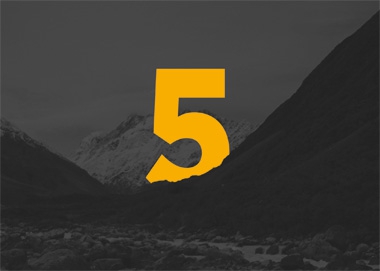 18.-20. Mai

5. Kongress der irrationalen Kompetenzen im Institut fuer Höhennebel

Seit fünf Jahren ist es das außermöglichste Vergnügen des situationistisch-illusorischen Kollektivgehirns einen Kongress der Unmöglichkeiten anzukündigen.

Das Gehirn denkt nicht mehr, es überdenkt. Es überdenkt den Sinngehalt der Dystopie, schwankt zwischen Aufstand und Theke. Es denkt nicht mehr, es verdenkt der Welt ihren Zustand. Es denkt nicht mehr, es zerschlägt Denkmäler.

Zum fünften Mal schwenken wir unser Densimeter und erforschen den Unsinngehalt im Tumbler des Lebens. Zum fünften Mal betreiben wir Gehirnguerrillagardening mit Ziel, Ausdruck und gespenstischer Gegenständlichkeit. Es sind unklare Formen, die aus dem Höhennebel winken. Es sind Formen, die von Tanz kündigen, von Augenblick und Kippmoment. Es sind Formen eines vergesssenen Morgens. Formen des zaubermittelinduzierten Fundamentalfrohsinns. Formen der internetzbasierten Kommunikation.

Es ruft der Chor der Meistersinger*innen zum formen der Pillenrealitæt. Ein Bällebad des Blödsinns. Fünf. Und kein bisschen weise. Rave on.

Anja Zaube
Barbara Hofmann
Boris
Cun
Dia.shi & co
Diwa
DJ Destruction
Eli Verveine
Hagen Richter
HKS97
Murat Önen
Motram
n.akin
Pinz & Kunze
sk.mize
s.ra
The Peergroup
Westlake & Hayter


with a little help from our friends
drugscouts, Freude am Sitzen, Mikrodisko, Radio Ragazzi, Rillendisco, Love Lazers, moods foods
Sa 04.05.019 connwax × atopie
23:59 / ifz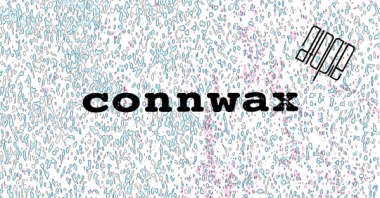 james ruskin, fr. jpla, qiu, ...
Sa 27.04.019 HAT HIER EINER 110 GEWÄHLT?
23:00 / unterstübchen TH berlin
dj bambola, diashi u.a.
So 24.03.019 Rillendisco
14:00 / ifz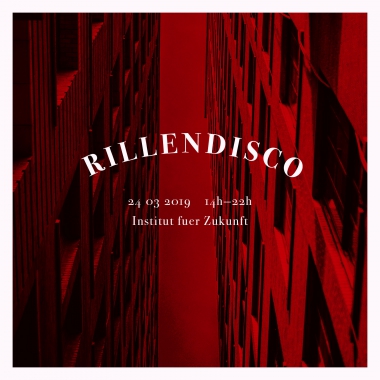 *

14:00 - 22:00

laub, teetanz, afterhour, zwerghain, rille royal, bof.
der technoclub zum sonntagnachmittag.
Sa 16.03.019 connwax × row
23:59 / ifz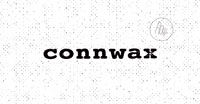 christian wünsch, carlotta jacobi, qiu, durbin & manu, galaxaura, kaep
Sa 23.02.019 Aequalis
23:59 / IfZ Leipzig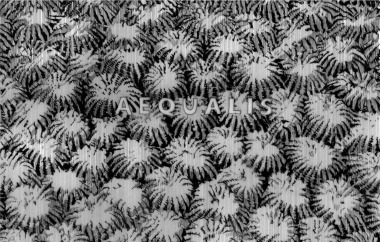 Line-up /

KONTINUM (NEBULA)
SN 1Ø54 (ATOPIE)
n.akin (IFZ, Aequalis)
'NYOTA (VISUALS)
CEM (HERRENSAUNA)
Mumdance (DIFFERENT CIRCLES, TECTONIC)
5OPHIE (IFZ CREW, G-EDIT)
Motram (RILLENDISCO)
So 17.02.019 Rillendisco
14:00 / ifz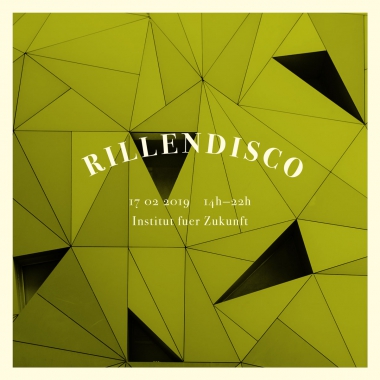 *

14:00 - 22:00

laub, teetanz, afterhour, zwerghain, rille royal, bof.
der technoclub zum sonntagnachmittag.
So 27.01.019 transmission
00:01 / halle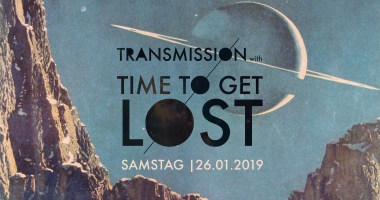 Berliner Straße 242, 06112 Halle (Saale)

sunday afterhour includet.
►► Natascha Kann ( //:about blank, ://about party )

►► Reinsch ( soultunes, Time to get lost)

►► Anyka. b2b Jsph ( Time to get lost, Transmission, fakˈtisətē )

►► fm pause ( Mindstretch )

►► fruity saase ( Waldbrand )


►► Walter Perlitz ( one half of China Shipping Line, HD1A )

►► Motram (Rillendisco)

Sa 19.01.019 connwax
23:59 / ifz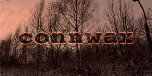 CNCPT, Mareena, Klima, fr. Jpla, Kaspar